We are a crypto-native venture capital firm that invests in outstanding projects
We invest in early-stage projects across DeFi, middleware, and infrastructure niches that aim to disrupt the space and push the boundaries for creating truly open and interconnected blockchain networks
Supporting the most brilliant and passionate minds, we are eagerly taking long-term bets on the prosperity of the crypto industry.
A combination of financial background and deep understanding of the technological specifics of the industry, provides us a great opportunity to add a significant value to our portfolio companies.
Yakov
Barinsky
Managing Partner
Yakov's main focus is to guide the overall strategy for the fund's prosperity. He leverages his expertise in fintech and investment banking spheres to handpick the exciting opportunities in the crypto market.
Previously Head of IR, M& A and Venture Investments at QIWI (Nasdaq: QIWI), he began his path in investment banking at Renaissance Capital and Credit Suisse.
Levon
Mdivanyan
Managing Partner
Levon leads the general management of the fund and participates in all aspects of the investment process, including projects evaluation, structuring and execution. He provides his 10+ years of expertise in investment banking to portfolio companies and contributes to the long-term growth of their business.
Previously VP at Oaklins LATUM, he started his career in one of the largest CIS Investment Banking divisions.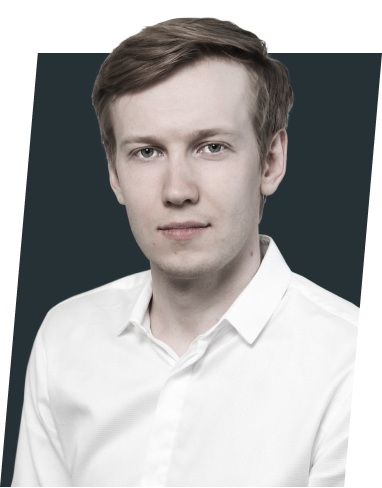 Vladimir
Konovalov
Investment Director
Vladimir is actively involved in seeking new portfolio companies and supporting the existing ones. He is passionate about protocol design and incentives side to create sustainable value accrual mechanisms.
Graduated from MIPT and Skoltech with a degree in Applied Math and Physics.
Misha
Butov
Research Partner
Misha is pushing gears for our research-focused approach to analyze the space and recognize topics to prioritize. His primary interests lay in the DeFi space, token economic design and token utility.
Prior to Hash Capital, Misha worked in strategy and operations in 3M (S& P 500 company). Graduated from Higher School of Economics with a degree in Economics.
Zakhar
Popov
Investment Team
Zakhar is an experienced professional with 6+ years at VC and hedge fund positions. Joining our fund in 2020, he primarily focuses on conducting research about early-stage startups and supporting our investments by providing the required infrastructure.
Graduated from Higher School of Economics and Erasmus School of Economics with degrees in Business Informatics and Economics.
Ali
Erkenov
Investment Team
Ali joined our team from the Asset Management department of HASH. He possesses extensive expertise in the realm of DeFi and primarily concentrates on conducting research and delving into the concepts and mechanism designs of the projects.
Graduated from both the Higher School of Economics and the New Economics School.
We are ready to help our portfolio companies in tokenomics, protocol design, building community in our region, help to provide initial liquidity and node infrastructure, or to hire tech-savvy developers.
Also, we are doing great public research for our portfolio companies that benefit the project itself and its community.
Contact us
HASH CAPITAL - GP
P.O. Box 10008, Willow House, Cricket Square,
Grand Cayman KY1-1001, Cayman Islands